The Fall – A Tough Love Rock Star Romance book #1 (231 pages)
Kelsey comes back to her hometown with her tail between her legs. After five years in New York, heartbroken, jobless, and living with her parents, she feels like a complete failure.
Just as things start improving for her – she starts working for the Tough Love rock band – life turns upside down as she falls hard for Darren, the super-hot irresistible bassist, who always gets it his way.
The Fall is a STANDALONE rock star romance that keeps twisting and turning and is guaranteed to keep you on the edge of your seat. Surprise, joy, laughter and satisfying closure are guaranteed. Note: contains some steamy adult romance scenes.
Get It here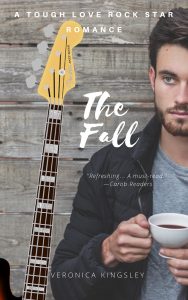 Spring Tides – A Tough Love Rock Star Romance book#2 (243 pages)
Life is never boring in White Falls, Indiana. Tough Love, the successful rock band, comes back after three months on tour, three long months in which Kelsey and Thomas don't see each other. The problem – the guys are reluctant to share any details about their lives on tour, and a lot is left unsaid.
Will Kelsey and Thomas make it through the tides pulling them apart? Can their love overcome anything?
In the background, an in-band crisis causes Tough Love to bring a new mysterious band member and almost break up, and Anna's baby's father is revealed and turns out to be someone who has far more influence on the lives of the gang than they would've imagined.
Get it here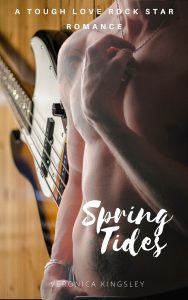 Thomas Barrette is the hot lead singer of his band, The Monumental Addicts. His life is full of shows, parties, and beautiful women, until one day his band mates insist that he take an oath to not have sex with anyone for four months, as his women affairs are causing tons of drama and the band really needs to concentrate on recording their album. But what happens if he meets the love of his life?
Get it here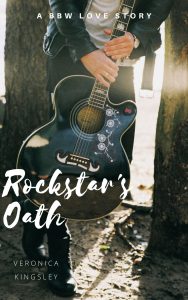 Christine thinks she's seen it all, but in fact she has seen nothing yet. At the age of 30, after having built a full life outside of the military, she's ordered to leave it all behind and go back to the Middle East, to spy on Abdel Al-Rashidi, a wealthy Iraqi statesman who has the power to change the game in the region.
The problem: while on training before her mission, she meets Jonathan, a hot Marine lieutenant and the closest thing to Mr. Perfect she's ever seen.
Jonathan cannot know about Abdel. He will never understand.
Abdel cannot know about Jonathan. Christine's devotion to anything but him will put all of them in great danger.
There must be a way out of the mess… but what if there isn't?
Get it here